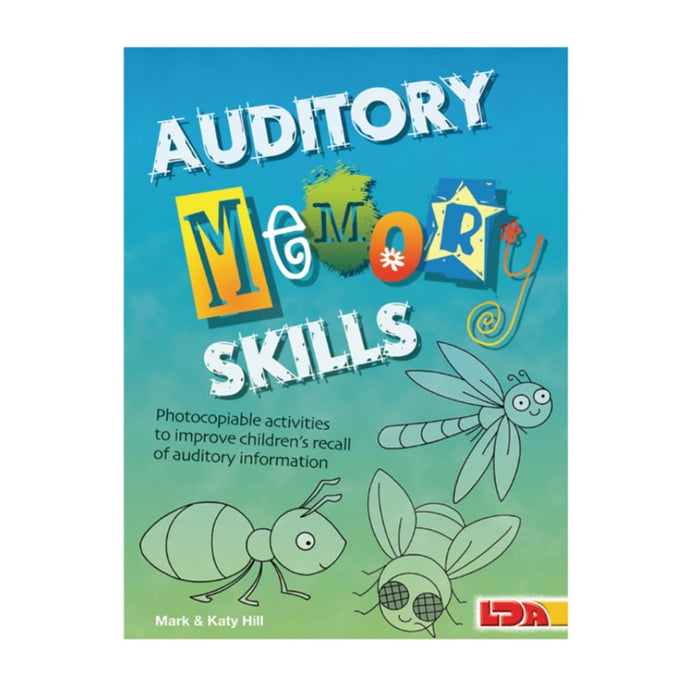 Auditory Memory Skills
by LDA
€29,99
Includes VAT (23%) of €5,61
Do you have children in your class that find it difficult to follow instructions or forget important information you have given them?
Recalling auditory information is such a vital skill, but it can often be overlooked in a busy classroom. Auditory Memory Skills enables children to improve their auditory recall ability in a focused, innovative and enjoyable way.
It is packed with over 40 beautifully illustrated photocopiable activities and divided into easy-to-use sections of increasing difficulty.
This book is ideal for children aged 4+ or older children with particular needs in this area. Contains 48 A4 pages. Practical pre-school award winner.
Order Ref: admt10781
Call 091760446 to order or for quotation.
or
Email - info@schoolstore.ie
Pay by invoice available.