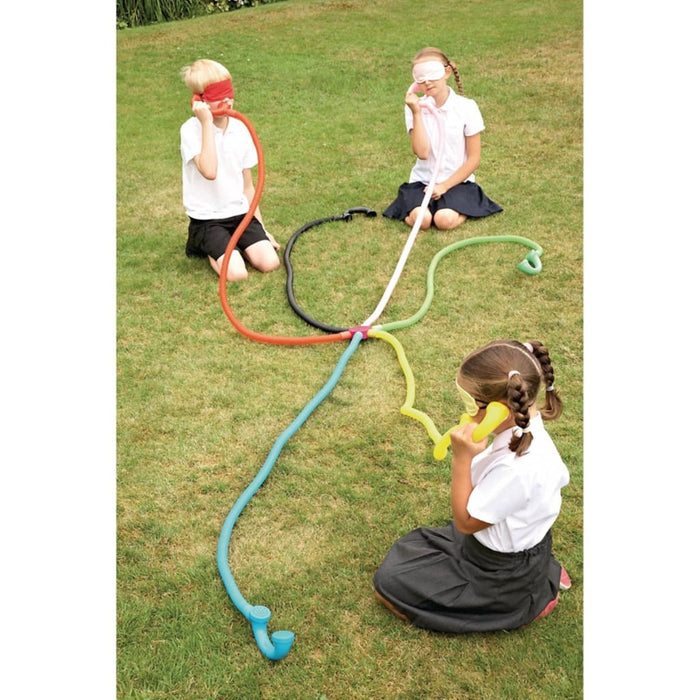 Who's Speaking Who's Listening?
by LDA
€130,00
Includes VAT (23%) of €24,31
Great for enhancing language skills and verbal communication. This set of 6 tubes and telephone handsets connected to a central hub promotes conversations and collaboration between a group of up to 6 children. The blindfolds offer the opportunity for children to play exciting games such as, describing a mystery object and using disguised voices to play 'guess who's talking'. All handsets, tube and blindfolds are colour coded and each tube is 1.5m long.
Order Ref: ABMT12591