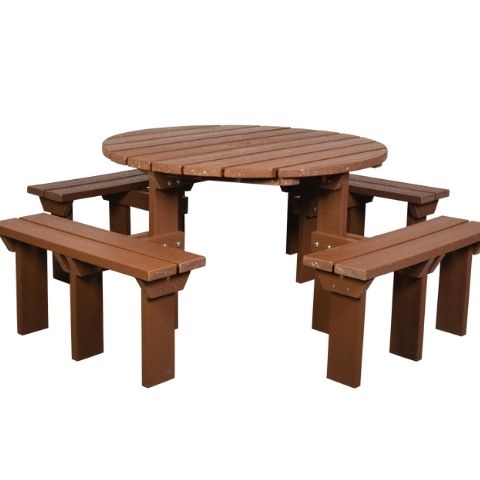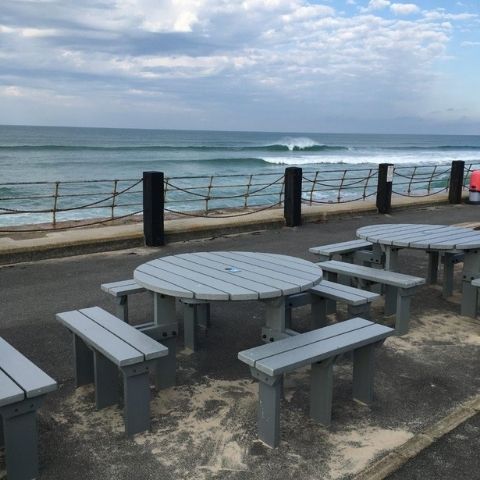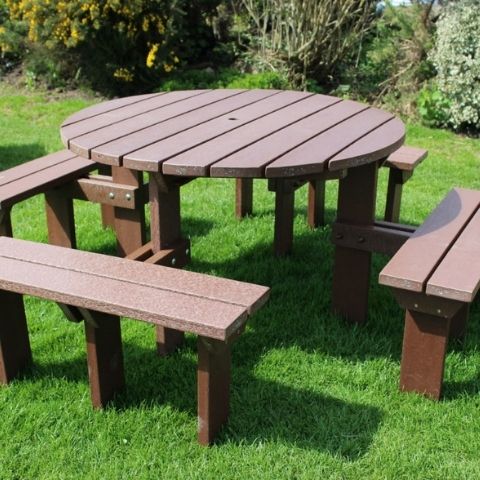 Adult Olympic Picnic Bench
by Marmax
€0,00
Includes VAT (23%) of €0,00
Contact for Price.
Pay by invoice option available.
Perfect for any type of environment, and suitable for adults and children aged 7 years and over, our Adult Olympic Picnic Bench can sit up to 8 people at any one time, and can be used to accommodate wheelchair users. All you need to do is omit 1 of the seats. The picnic bench then promotes inclusivity for all. Made from 100% recycled plastic, the product is maintenance free, does not rot, corrode or splinter and comes with a 25 year construction guarantee. There is no staining or varnishing required, and the product can be left outdoors all year round.
Product Dimensions
2100mm(l) x 2100mm(w) x 700mm(h)
Seat height: 450mm
Weight: 120kg
Call us on 091760446 to order or for a quotation.
or
Email - info@schoolstore.ie
*Colours may appear darker