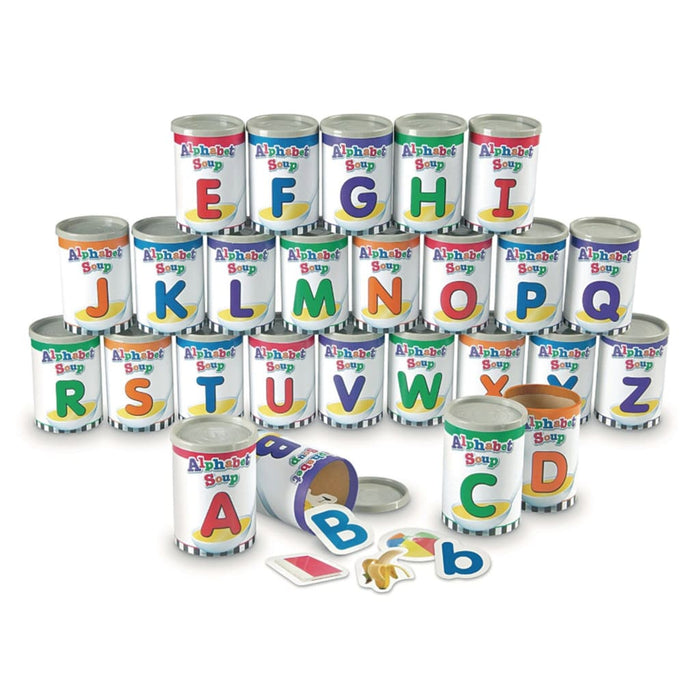 Alphabet Soup Sorters
by LDA
€95,25
Includes VAT (23%) of €17,81
With a focus on letter and sound identification, building early vocabulary and developing fine motor skills, this set of 26 cardboard cans makes a captivating classroom resource.
Each can includes 1 upper and 1 lower case letter, plus 5 object cards featuring real-life photos on one side and corresponding words on the reverse.
Comes with an Activity Guide filled with fantastic tips on how to make the most of the materials. Each can measures 80 × 100mm and stacks for storage.
Order Ref: ACMT12612
Call 091760446 to order or for quotation.
or
Email - info@schoolstore.ie
Pay by invoice available.