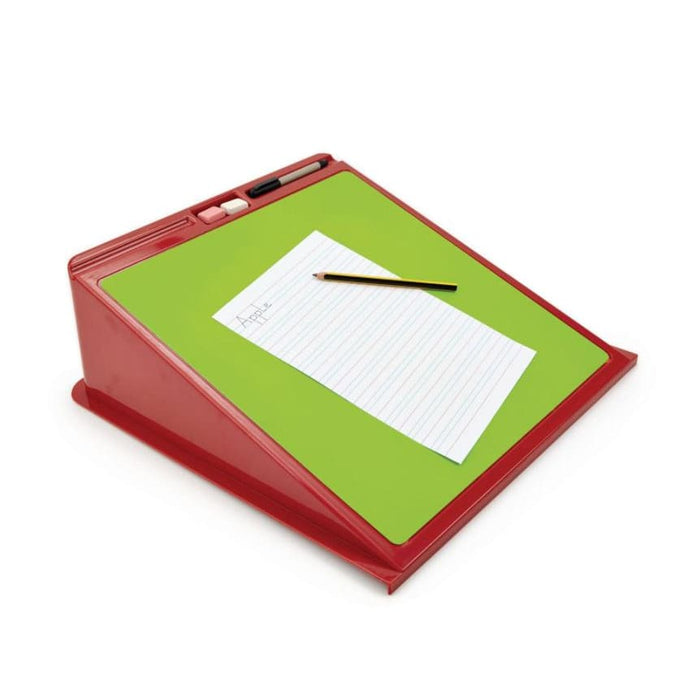 Angled Writing Aid
by LDA
€69,99
Includes VAT (23%) of €13,09
This handy writing accessory is suitable for both children and adults and is equally effective for both left and right-handed users.
Fits any table top and can be stacked. The aid is lightweight and easy to transport. Comes with a 4-page leaflet providing a fascinating insight into the history of writing techniques and materials.
Size of base: 460 × 470mm.
Order Ref: EDMT14849
Call 091760446 to order or for quotation.
or
Email - info@schoolstore.ie
Pay by invoice available.