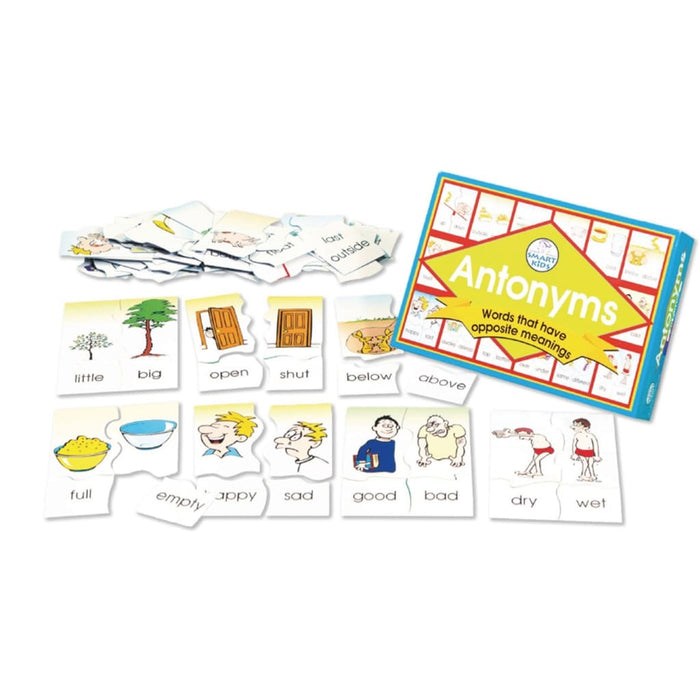 Antonyms Puzzle Game
by LDA
€34,50
Includes VAT (23%) of €6,45
These three fun puzzle games each contain twenty self-correcting puzzles. They are clearly illustrated, and the jig-cut of each puzzle guarantees a correct match.
The puzzles cover words with similar meanings (synonyms), words with opposite meanings (antonyms) and words that sound the same but have different meanings (homonyms).
Ideal for children aged five and up, these puzzles will be a fantastic addition to your literacy resources.
Order Ref: ACMT01243
Call 091760446 to order or for quotation.
or
Email - info@schoolstore.ie
Pay by invoice available.