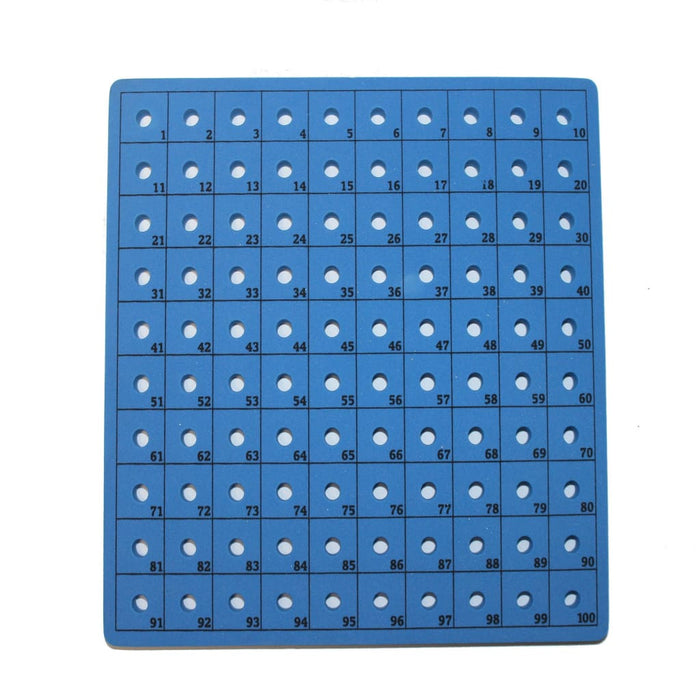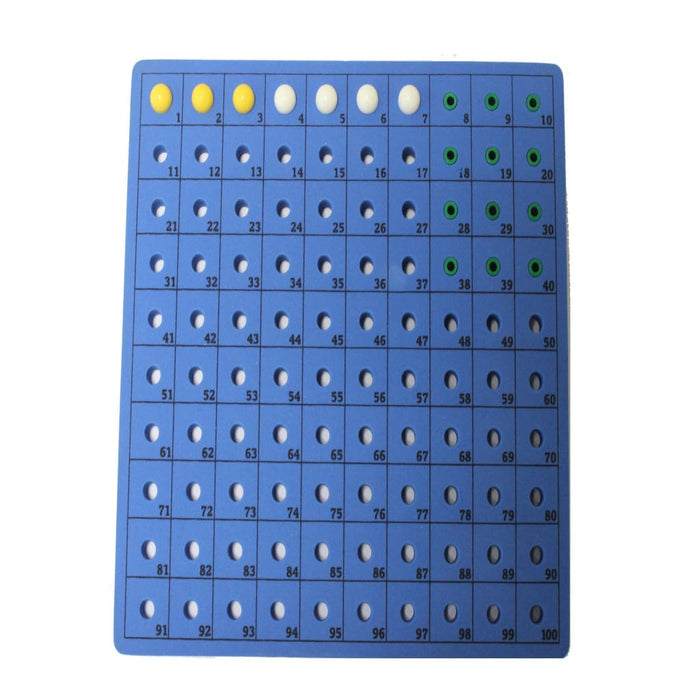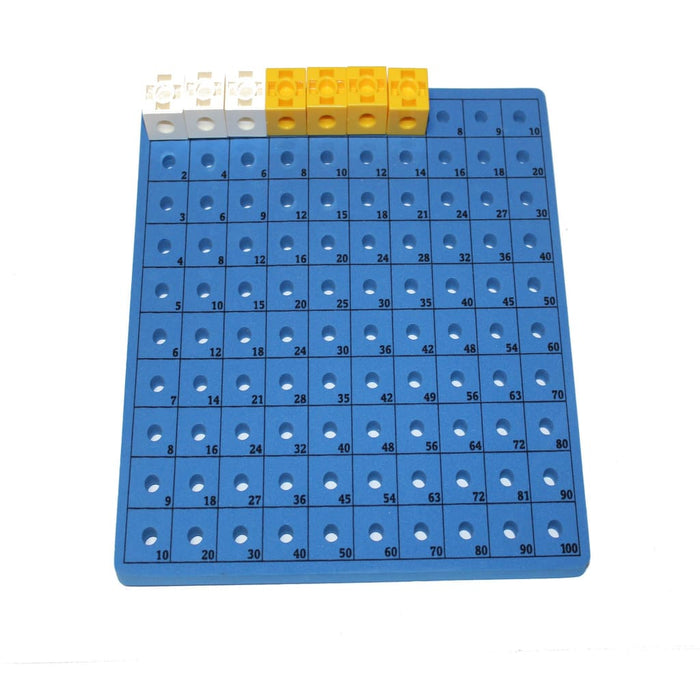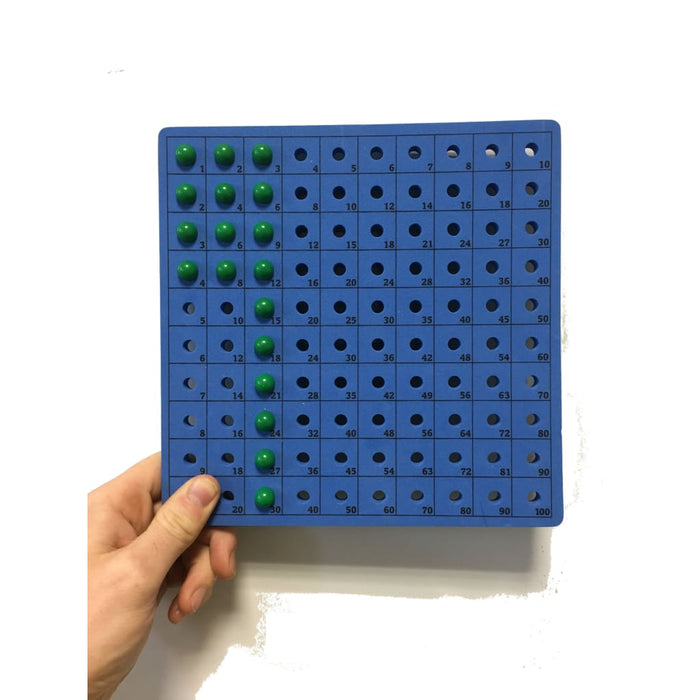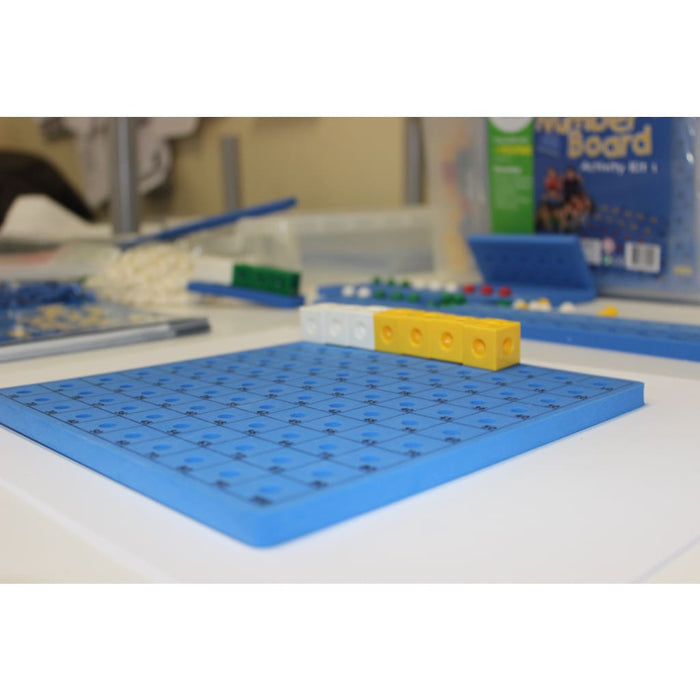 Number Board 100 Frame Ten Pack
by School Store.ie
Save

9

%
€45,00
Includes VAT (23%) of €8,41
Ten Pack
The Number Board 100 frame is made from a soft durable EVA material. 
The frame is double-sided, numbered 1 to 100 on one side with a multiplication board on the opposite. 
The 100 frame helps students to relate given numbers to 100 by providing a visual image.
The strips may be filled from left to right so students can learn to subitise, add and multiplication.  
They are designed to be compatible with School Store's connect-a-cubes and pegs, just like the popular Number Board.
The 100 frame Number Board is ideal for hands on learning and for special education needs. 
Pay by invoice option available.
Call us on 091760446 to order or for a quotation.
or
Email - info@schoolstore.ie