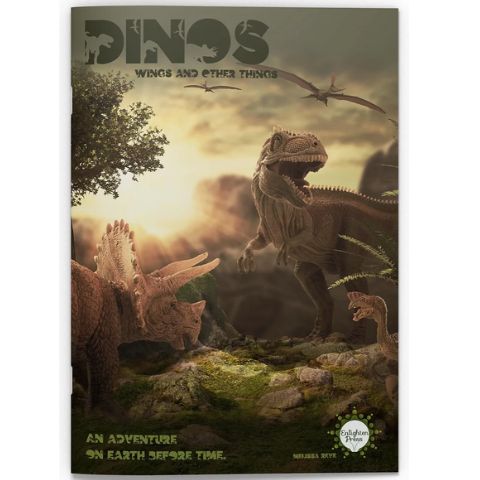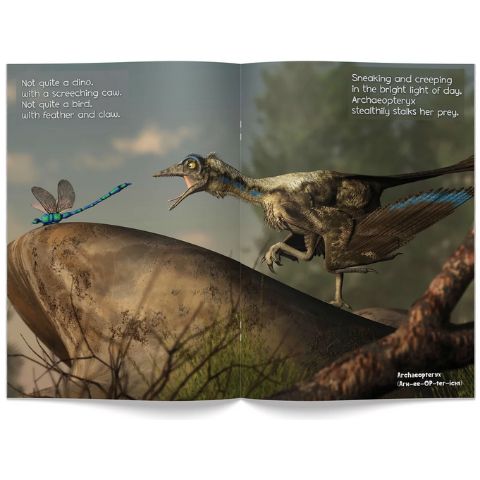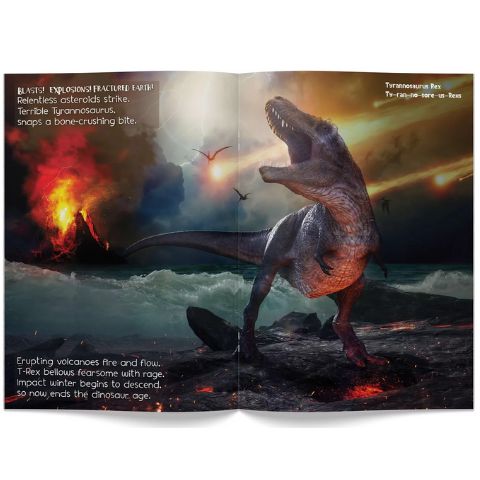 Dinos, Wings & Other Things Big Book
by Enlighten Press
€27,95
Includes VAT (23%) of €5,23
Big feet stomp in ancient forests, air filled with ferocious roars. Let's take a journey back in time, to explore the dinosaurs. A rhyming tale with epic 3D illustrations to excite dinosaur enthusiasts and even tantalise children who have yet to discover how interesting the ancient world was!
A long, long time ago dinosaurs roamed the Earth. They roared, they rumbled, they cawed and they stumbled. In this book, we learn about the various types of dinosaurs that lived across a vast period of time, long before humans lived.
Let's learn about which dinosaurs were big and which were small, which were meat-eaters and which were plant-eaters, which lived on the land and which lived in the sea.
Learning outcomes
Lifecycles 
Interconnectedness
Alliteration 
Building vocabulary
Movement and positioning
Rhyme
Sound association
Onomatopoeia
Personification
Classification
Free downloadable teachers' notes with curriculum links provide scaffolding and help teachers to design a learning experience
See our Dinos, Wings & Other Things Lapbook series for more learning. This book is also available in Compact Edition for student and home use.
Large format A3 sized big book, 297mm x 420mm - 22 pages.
Quality, high thickness paper. Laminated throughout for extra durability.
Call 091760446 to order or for a quotation.
or
Email - info@schoolstore.ie
Pay by invoice available