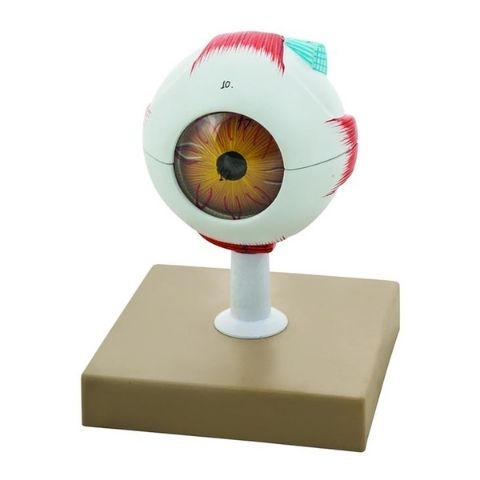 Economy Human Eye Model
by HOPE
€61,99
Includes VAT (23%) of €11,59
This 7-piece eye model allows you to see the human eye up close and in detail. The model is the upper half of the sclera with cornea and eye muscle attachments. Both halves of choroids with the iris and retina, lens and vitreous humour are removable. The model is mounted on a base numbered with English key cards.
Model size: 220 x 130 x 130mm.
Order Ref: E8R04624
Call us on 091760446 to order or for a quotation.
or
Email - info@schoolstore.ie