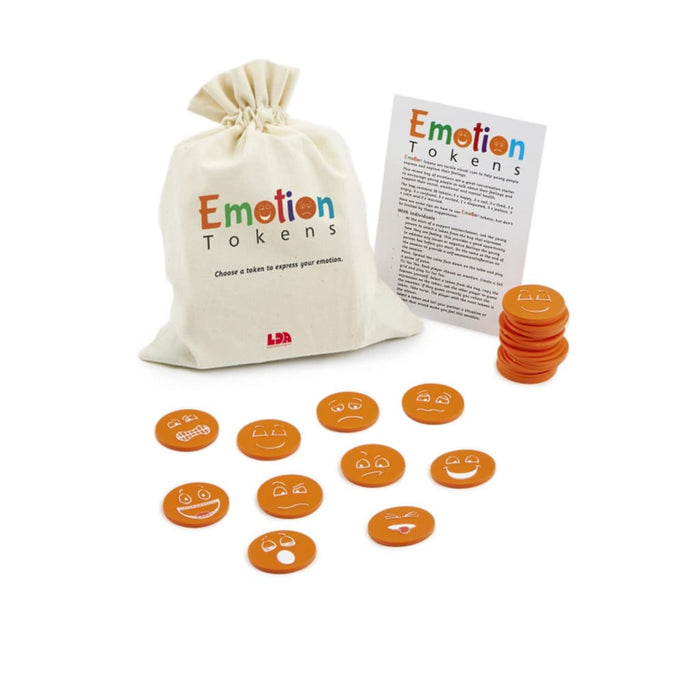 Emotion Tokens
by LDA
€59,00
Includes VAT (23%) of €11,03
Emotion tokens are tactile visual cues to help young people express and explore their feelings. This mixed bag of emotions are a great conversation starter to encourage young people to talk about their feelings and support their social, emotional and mental health.
Emotion tokens support emotional literacy and wellbeing by encouraging children to recognise, understand and appropriately communicate their emotions and build their emotional vocabulary. These bright, embossed tokens are made from recycled plastic and come with an instruction card of suggested activities of use with both individuals and groups of children.
Drawstring bag contains: 30 tokens; 3 x happy, 3 x sad, 3 x tired, 3 x angry, 3 x confused, 3 x excited, 3 x disgusted, 3 x jealous, 3 x calm and 3 x worried. A5 instruction card. Token size: 4cm. Suitable for age 4+.
Perfect for PSHE and nurture groups.
Order Ref: AGMT14202
Call 091760446 to order or for quotation.
or
Email - info@schoolstore.ie
Pay by invoice available.