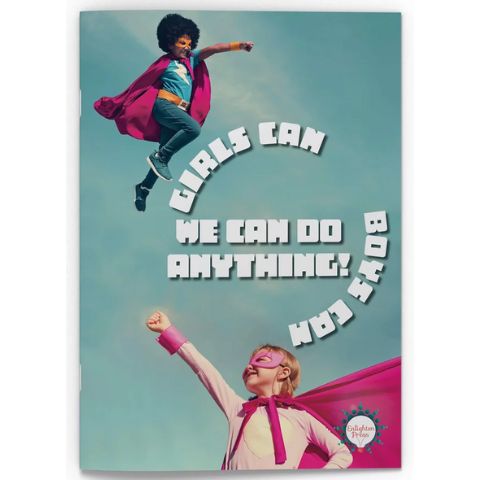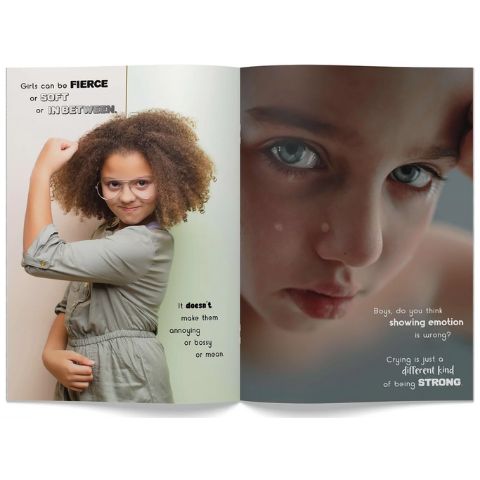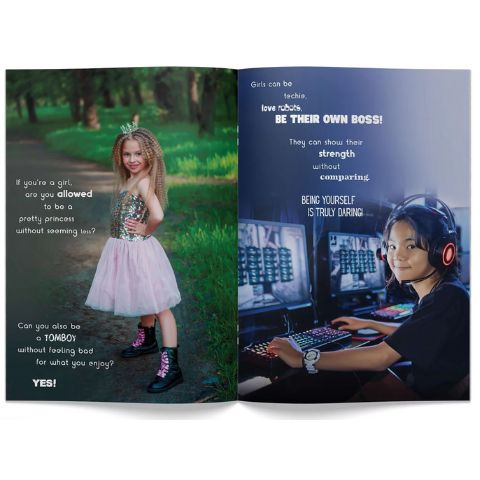 Girls Can, Boys Can, We Can Do Anything Big Book
by Enlighten Press
€27,95
Includes VAT (23%) of €5,23
A rhyming extravaganza with just the right amount of cheeky irreverence, this book is sure to delight children with empowering perspectives on what it means to live without limits.
 
What are the limiting thoughts that we have as a male or female about what we can and can't do, simply because of our gender? Some of the limitations are obvious and some are more subtle. The parameters are always shifting so it can be hard to have these kinds of sensitive discussions with children. 
 
How do we educate children without creating complexes or introducing so many rules around communication and language that we create distance between each other and opposition between our genders?
 
In this book, we focus on letting go of these limitations through fun and irreverent rhyming language and photos of real children expressing themselves. Freeing ourselves of outdated ideas can be as simple as changing the rules around what kind of colours we can wear or the toys we can play with. And it can be as complex as the careers we can explore or how we relate to our own gender without comparison or judgement. The applications of possibility thinking to this topic are far-reaching!
 
The perspectives in this book are supported by research in positive psychology. Particular emphasis is placed on reinforcing the power of connection through relationships and the ability to freely express emotion. We learn about being authentic and accepting others in choices that are authentic to them. The goal is here that both boys and girls will feel free to be both strong and vulnerable and be able to support each other in creating the kind of society that they would like to live in. 
 
With this book, children will be to positively reframe some of the negative messages that may have soaked into our consciousness and see the transformation of gender roles as a supportive team effort between the genders. In simple and clear terms we look at ways we can honour and respect any gender and the journeys we make to discover ourselves.
Learning outcomes
Interconnectedness
Inclusivity 
Respect
Empathy 
Social-emotional development
Emotional wellbeing
Physical wellbeing
Positive self-talk
Identity 
Expression
Belonging
Personal safety
Social awareness
Self-appreciation & self-awareness
Learn to question personal conclusions
Gender stereotypes
Normalise and celebrate the emotional experience
Large format A3 sized big book, 297mm x 420mm - 22 pages.
Quality, high thickness paper. Laminated throughout for extra durability.
Call 091760446 to order or for a quotation.
or
Email - info@schoolstore.ie
Pay by invoice available.