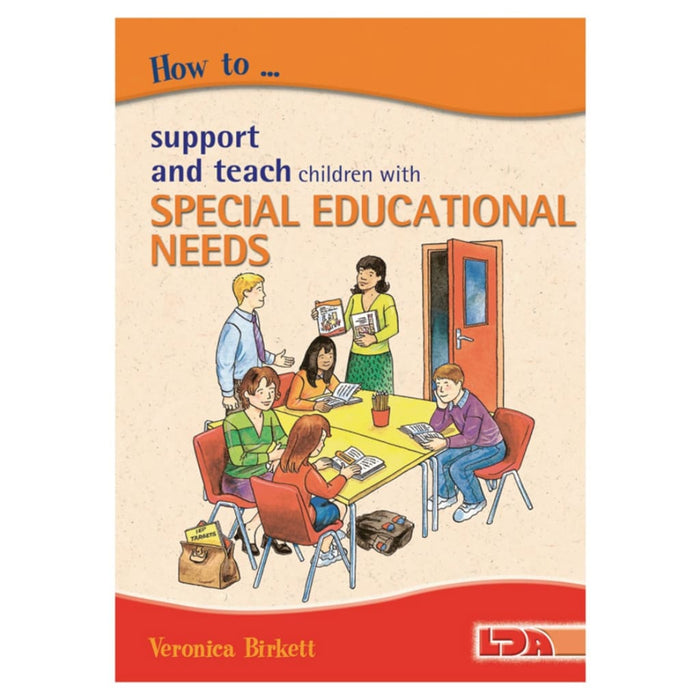 How to Special Needs
by LDA
€24,99
Includes VAT (23%) of €4,67
How to Support and Teach Children with Special Educational Needs
With increased emphasis on inclusion in education, the challenge faced by schools is to provide for the diverse and complex needs of all children. This book promotes a collaborative approach in which senior management, SENCos, teachers and teaching assistants work as a team to address this issue.
This book includes:
• details on the responsibilities towards children with special educational needs
• a wealth of practical and accessible support strategies
• checklists for assessment
• useful addresses and resource lists
• helpful hints and strategies for a wide range of difficulties.
Contains photocopiable resources and ideas and materials for in-service training.
Paperback. Contains 64 A4 pages.
Veronica Birkett taught for 15 years, then worked as an advisory teacher, supporting pupils with special educational needs, their teachers and teaching assistants. She now works as an educational consultant, trainer and writer.
Contents include: Foreword. The challenge. The current state of play. Responsibilities of senior management. Responsibilities of the SENCo. Responsibilities of the teacher. Strategies for support. Major sources of help. Communication and interaction difficulties. Cognition and learning difficulties. Behavioural, emotional and social difficulties. Sensory and/or physical needs. Medical conditions. Support for parents. Final thoughts. Appendix
Order Ref: AAMT00605
Call us on 091760446 to order or for a quotation.
or
Email - info@schoolstore.ie