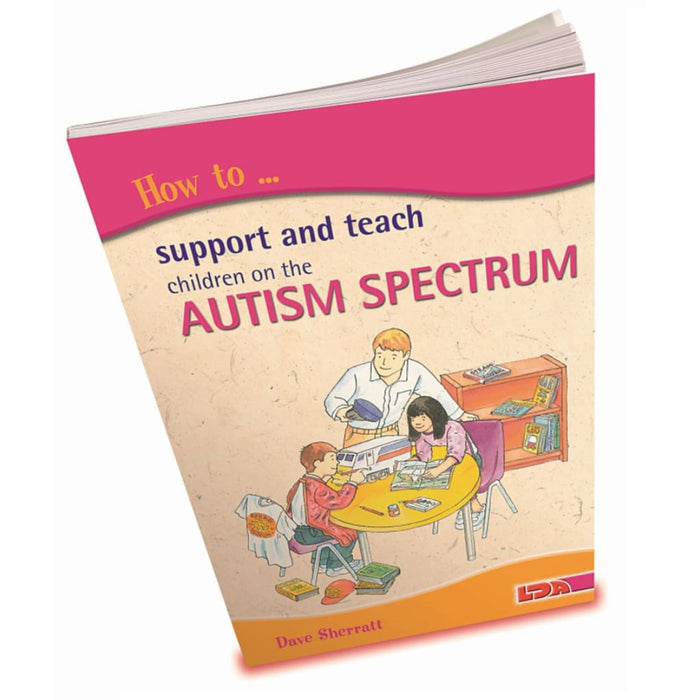 How to Autism
by LDA
€24,99
Includes VAT (23%) of €4,67
How to Support and Teach Children on the Autism Spectrum
Teaching children on the autism spectrum presents a very particular challenge that requires special understanding from everyone involved. This book offers valuable insight into the nature of autism, Asperger syndrome and other associated conditions.
This book includes:
• clear principles for appropriate teaching
• a positive approach to developing relationships with socially and emotionally detached children
• a wealth of strategies and activities for developing skills in the key areas of engagement with others, communication and creativity
• practical advice on supporting children on the autism spectrum in a school and classroom environment
• ideas for training and supporting those who work with children with autism.
Contains photocopiable resources and ideas and materials for in-service training.
Paperback. Contains 64 A4 pages.
Dave Sherratt has been teaching children on the autism spectrum for more than twenty years and tutored in autism at Birmingham University. He has lectured and published on autism in many countries. He has also worked on Highland's Autism Outreach Advisory Team.
ISBN: 978-1-85503-390-0
Contents include Introduction; What does it mean to be on the autism spectrum? Teaching children on the autism spectrum, Supporting a shared understanding of other people, Supporting communication. Supporting play and creativity. Supporting work and positive behaviour. Supporting everyone involved. Resources.
Order Ref: admt01151
Call us on 091760446 to order or for a quotation.
or
Email - info@schoolstore.ie