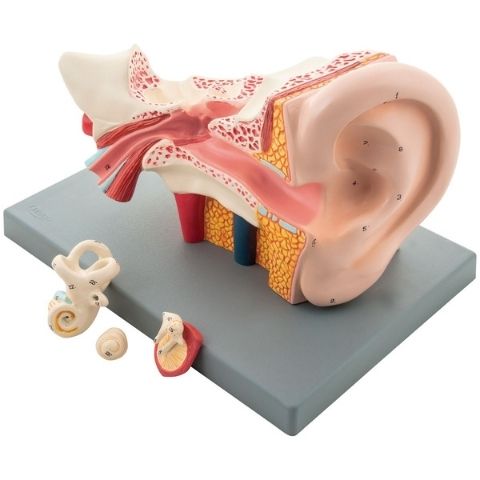 Human Ear Model
by HOPE
€145,99
Includes VAT (23%) of €27,30
This 4 part model shows the human ear enlarged approximately 3 times. It shows all the essential details of both the internal and external human ear, allowing for teaching of the ear as a collector and receiver of sound. Ossicles and labyrinth removeable. Mounted on a base with key card.
Size: 330 x 230 x 220mm.
Order Ref: E8A22019
Call us on 091760446 to order or for a quotation.
or
Email - info@schoolstore.ie