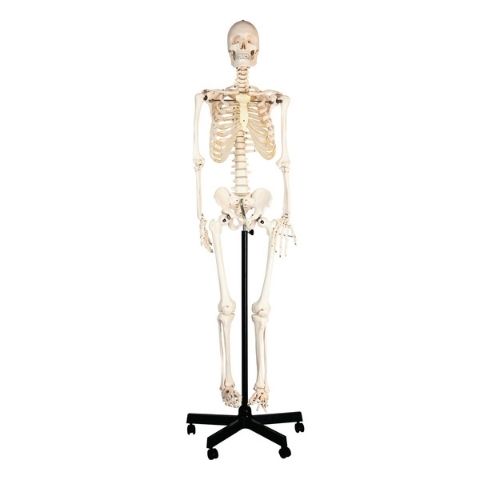 Human Skeleton With Stand
by HOPE
€490,00
Includes VAT (23%) of €91,63
The life-size replica of a human skeleton provides an incredibly high amount of realism and detail for students examining the human skeleton. Pinned joints allow for the demonstration of limb movements to showcase how the skeletal system interacts during motion. The skeleton is made of a fibrous material, finished in natural colours and mounted onto a solid stand to allow for decades of student use.
Mounted on a sturdy stand with free rolling wheels
Height: 1.5M
Biology
Human Biology
Health Education
Order Ref: E8R02098
Call us on 091760446 to order or for a quotation.
or
Email - info@schoolstore.ie