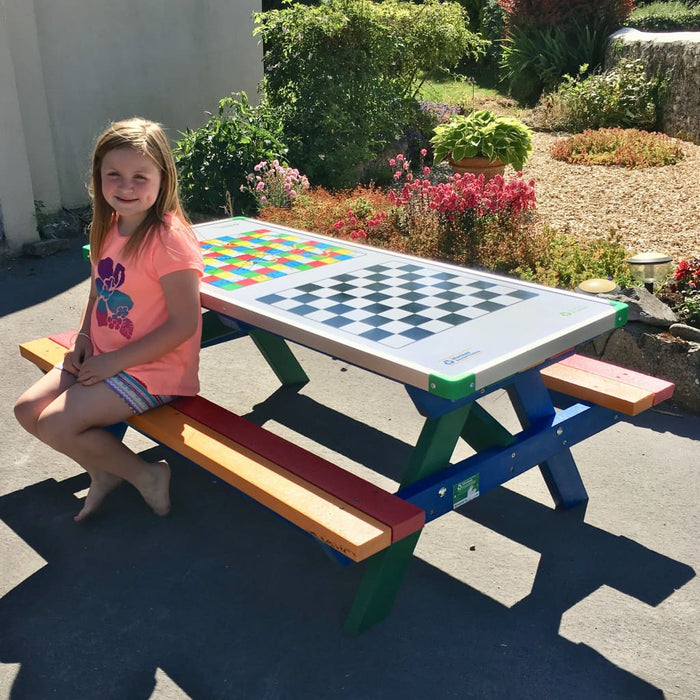 Junior Picnic Bench including Gameboard Top
by Marmax
€0,00
Includes VAT (23%) of €0,00
Contact for Price.
Pay by Invoice Option Available.
The Junior Picnic Bench is suitable for children aged 4 - 7 years and can seat up to 6 children at any one time. Seat height 360mm

Our Junior Recycled Plastic Picnic Bench 1500 including Gameboard top is very popular in schools and brightens up any playground. This product can be manufactured in either Black, Brown, Blue, Green or Rainbow. The bench is maintenance-free, does not rot, corrode or splinter and the colours do not fade in the sun. All of our products come with a 25-year construction guarantee*. 
Delivered fully assembled.
The Junior Picnic Bench saves 1,444 milk containers from going to landfill.
Call 091760446 to order or for a quotation.
or
Email - info@schoolstore.ie
Pay by invoice available.
*One year guarantee on gameboard top