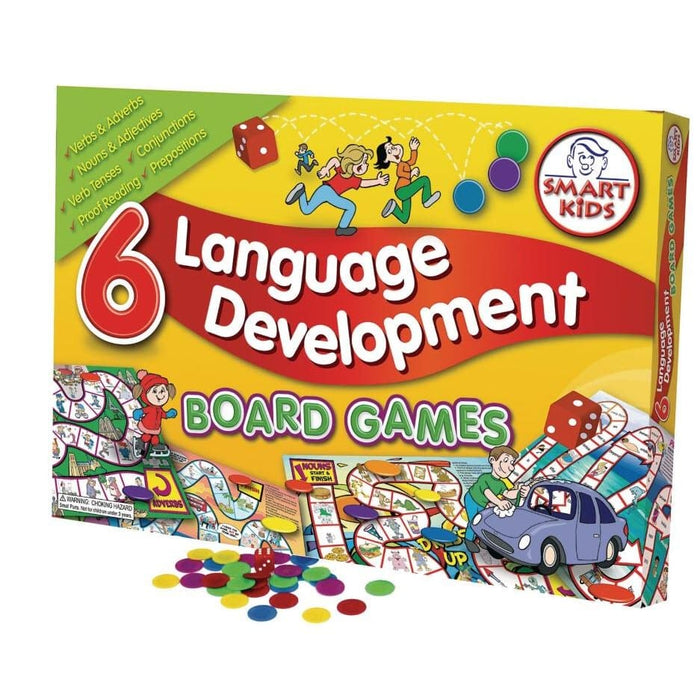 Language Development Games
by LDA
€46,99
Includes VAT (23%) of €8,79
Great value pack of board games that can help children to expand their vocabulary and become confident with different parts of speech.
The bright illustrations will keep pupils interested and engaged as they move their counters on the board and complete tasks relating to grammar or parts of speech.
The 6 games cover verbs and adverbs; verb tenses; nouns and adjectives; proofreading; prepositions and conjunctions. Requires minimal reading as games are predominantly picture-based. Perfect for pupils aged 7-11 and older children with SEN and EAL.
Order Ref: ADMT13124
Call 091760446 to order or for quotation.
or
Email - info@schoolstore.ie
Pay by invoice available.