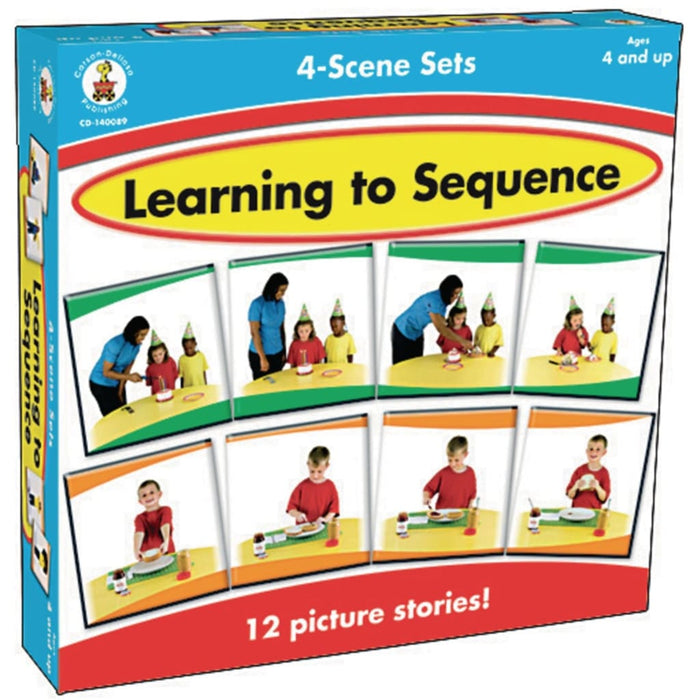 Learning to Sequence 4 Scene Set
by LDA
€35,99
Includes VAT (23%) of €6,73
By putting the picture cards in order and explaining what is happening in each scene, children can enhance narrative skills as they construct 12 simple stories. Simply flip over the self-checking cards to find out if the stories are in the correct order. Ideal for small groups. Each set contains 48 cards; either 12 x 4 scene stories or 8 × 6 scene stories.
Order Ref: ABMT13285
Call us on 091760446 to order or for a quotation.
or
Email - info@schoolstore.ie