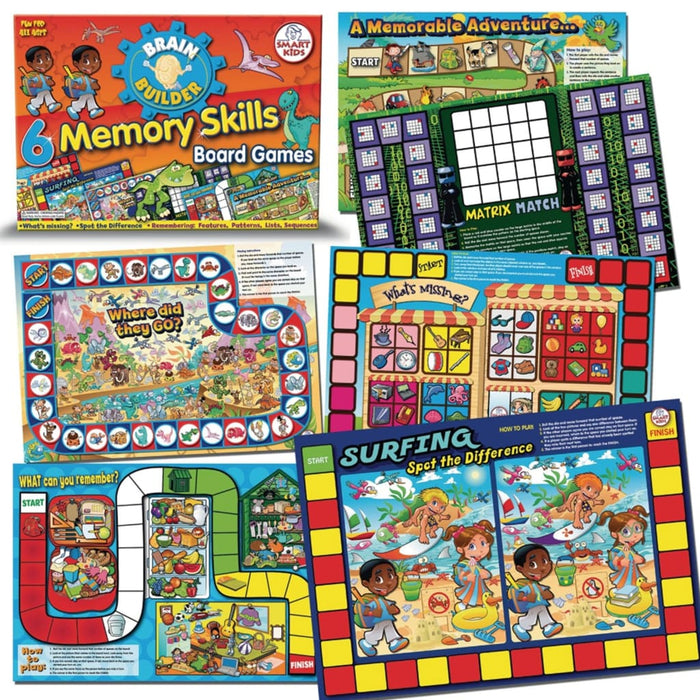 Memory Skills Board Games
by LDA
€51,00
Includes VAT (23%) of €9,54
Memorise, Match and Spot the Difference with this revolutionary set of 6 x A3 Memory Skills Board Games! Practise linking techniques for memorising lists; spot picture differences and visually match the same cavemen and dinosaurs to move around exciting game boards.
If that's not enough for one set, the other 3 games contain opportunities to memorise patterns, position and pictures. Don't forget to tell everyone you know about these brilliant new games, with everything you need to play included in the box.
Fun for all ages! Minimal Reading Required - once the instructions have been read, all you need to do is play and have fun!
Order Ref: ADMT13119
Call 091760446 to order or for quotation.
or
Email - info@schoolstore.ie
Pay by invoice available.