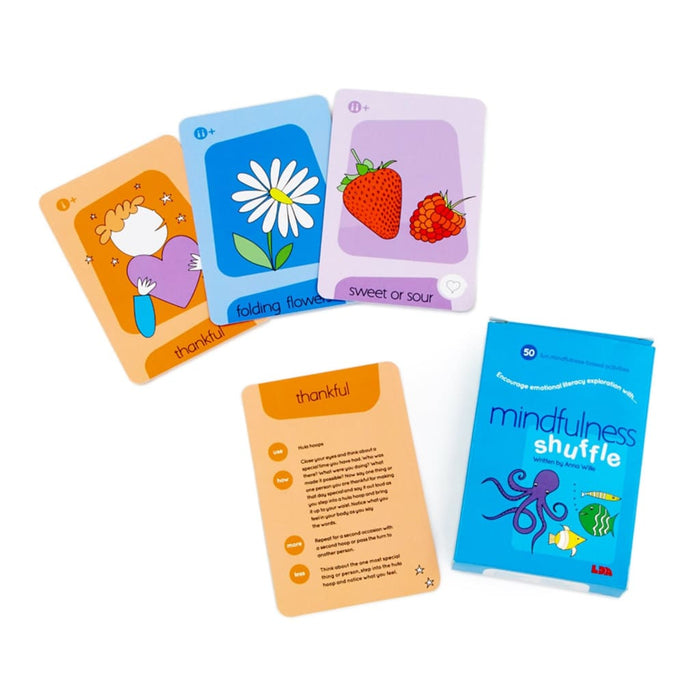 Mindfulness Shuffle
by LDA
€32,99
Includes VAT (23%) of €6,17
Today's world of the internet, social media and general over-stimulation, means that most of us spend too much time thinking, analysing, comparing, judging . . . and not enough time just being; just living each moment with awareness and sensing the smells, tastes, sounds, sights and sensations of each experience.
This thinking overload can lead to rumination and anxiety, making it hard for a child to feel connected, happy, joyful and at peace. Regular opportunities to practice mindfulness will help children achieve their full potential and they're fun. Mindfulness Shuffle can be used as an education tool either individually or as a group activity in school, nurture groups, therapy sessions or as a fun family game at home.
The pack contains 50 activity cards and an instruction booklet with advice and guidance on supporting children in the activities.
Order Ref: EDMT14196
Call 091760446 to order or for quotation.
or
Email - info@schoolstore.ie
Pay by invoice available.