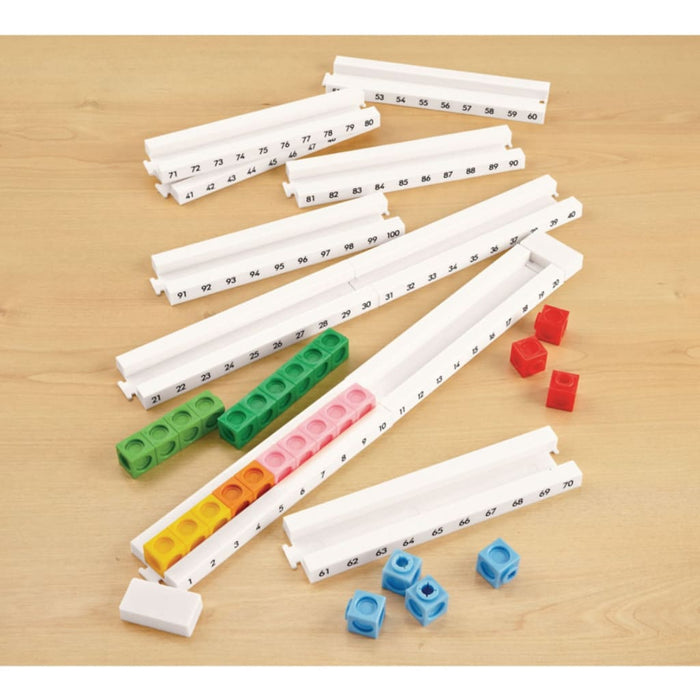 Multilink Number Track
by LDA
€29,99
Includes VAT (23%) of €5,61
The extendable Multilink® Number Track covers numbers 1-100 for use with Multilink® Cubes is an extremely versatile classroom resource.
It can be used for identifying more and less, counting on and back to 100, counting in multiples, addition, subtraction, fractions and multiplication and division through repeated addition and subtraction.
Order Ref: HC1430753
Call 091760446 to order or for quotation.
or
Email - info@schoolstore.ie
Pay by invoice available.