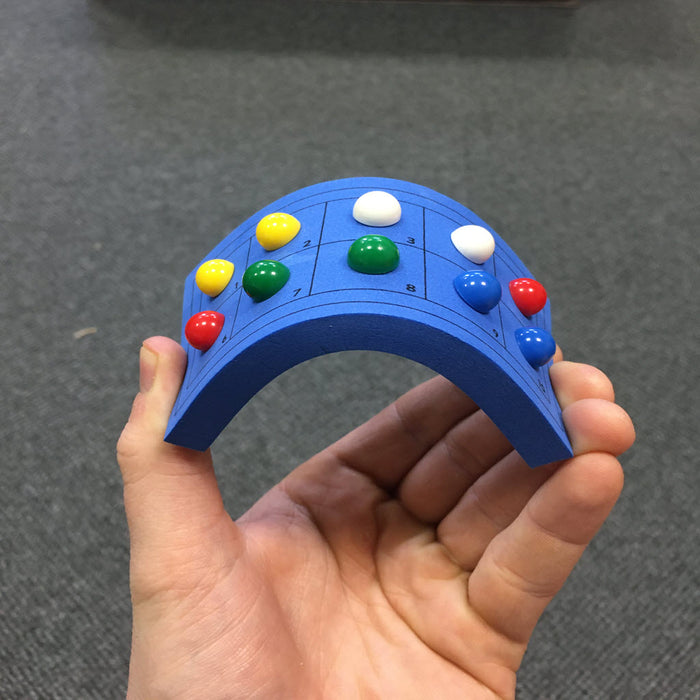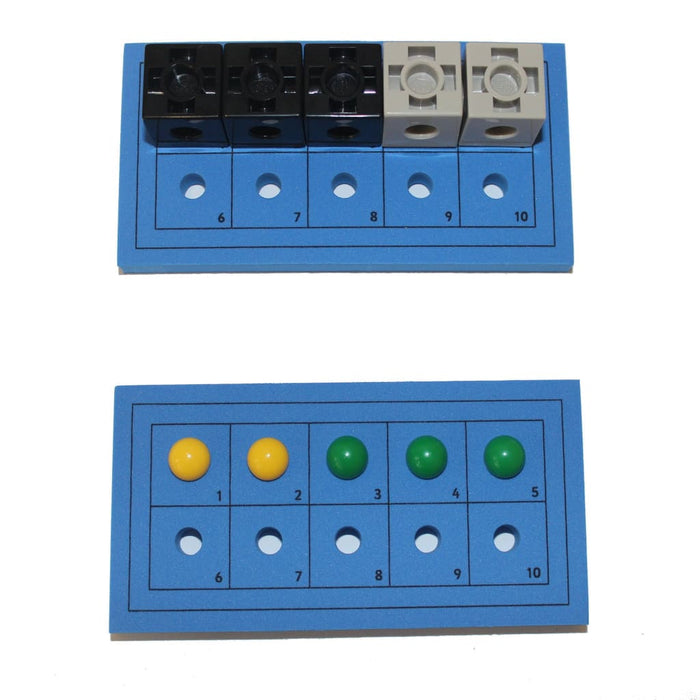 Number Board 10 Frames
by School Store.ie
€10,00
Includes VAT (23%) of €1,87
Pack of 10
10 Frames are equal sized rectangular boxes made from a soft durable EVA material. The 10 frame is arranged in 2 by 5 array.
Ten frames help students to relate given numbers to 10 by providing a visual image.
The frames may be filled from left to right so students can learn to subitise.  
Students start off with the five frames before advancing onto the ten frames.
They are designed to be compatible with our connect-a-cubes and pegs just like the popular Number Board.
The number knowledge range promotes hands on practical learning experiences for children. Student experience a huge increase in the amount of information that they retain when given the opportunity to practice what they are learning in the form of hands-on training.
The frames are also suitable for children with reduced motor skills functions as our range of pegs do not fall out of the frame.
Order Ref: GI3809
Call us on 091760446 to order or for a quotation.
or
Email - info@schoolstore.ie