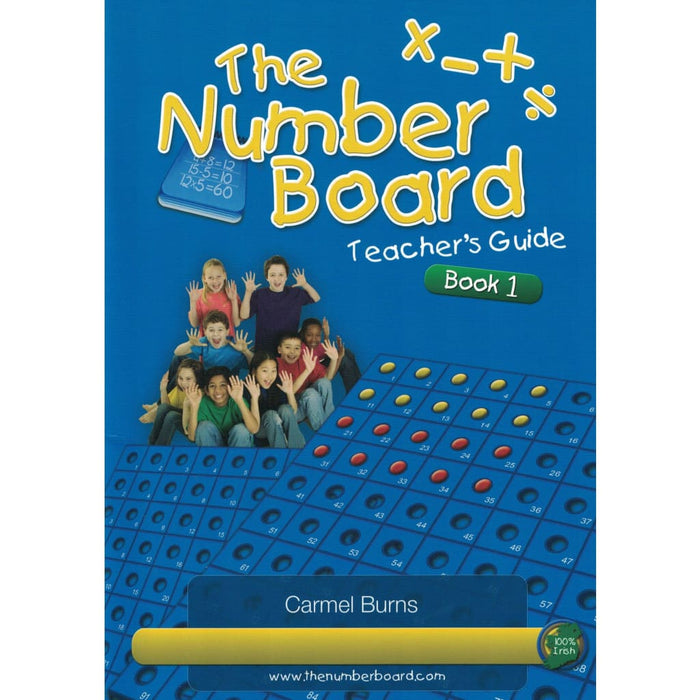 Number Board Teachers Guide 1
by School Store.ie
€19,95
Includes VAT (23%) of €3,73
Book 1
Who will find this book useful?
The purpose of this book is to support teachers in their use of the SchoolStore.ie Number
Board in the mathematics classroom. It includes teaching tips and ideas as well as
classroom games and activities at each class level. These are directly linked to the
objectives of the revised Primary School Mathematics Curriculum.
The Number Board and Teacher's Guide Book will be useful for:

• A class teacher
• A learning support / resource teacher
• A special needs teacher / assistant
• A classroom assistant working with children in the classroom
• A parent / guardian helping children with mathematics in the home
Book 1 covers;
Number
Counting & Numeration
Comparing & Ordering
Place Value
Addition
Subtraction
Algebra
Extending & Using Patterns
Order Ref: GIR21A
Call us on 091760446 to order or for a quotation.
or
Email - info@schoolstore.ie