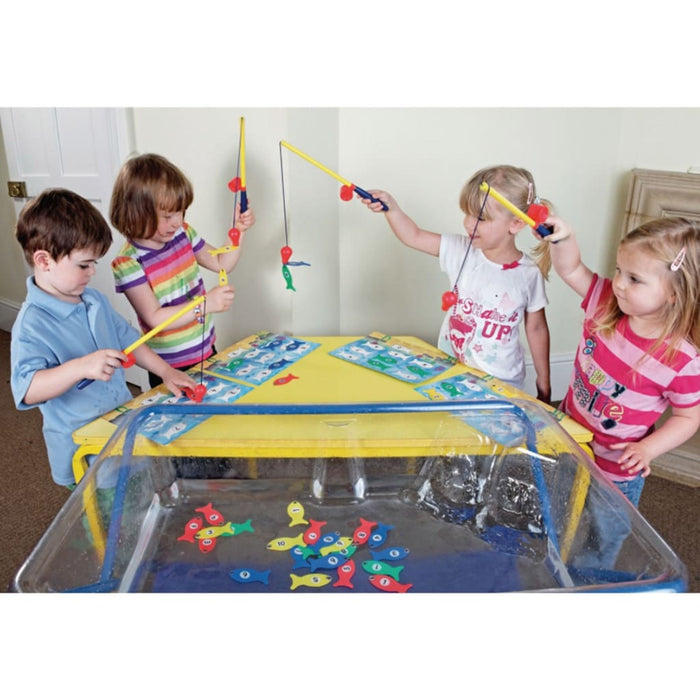 Number Fishing Game
by LDA
€85,99
Includes VAT (23%) of €16,08
Children will have great fun playing this game which helps them to identify and use numbers, encouraging them to calculate simple subtraction and addition sums and improve their mathematics and fine motor skills.
Use your fishing rod to catch a number and use it to fill the missing part of a calculation on your game board. The set comes complete with 40 magnetic fish, 4 double sided work cards, 4 magnetic fishing poles and an instruction guide. Can also be used in water.
Order Ref: AFMT13239
Call us on 091760446 to order or for a quotation.
or
Email - info@schoolstore.ie