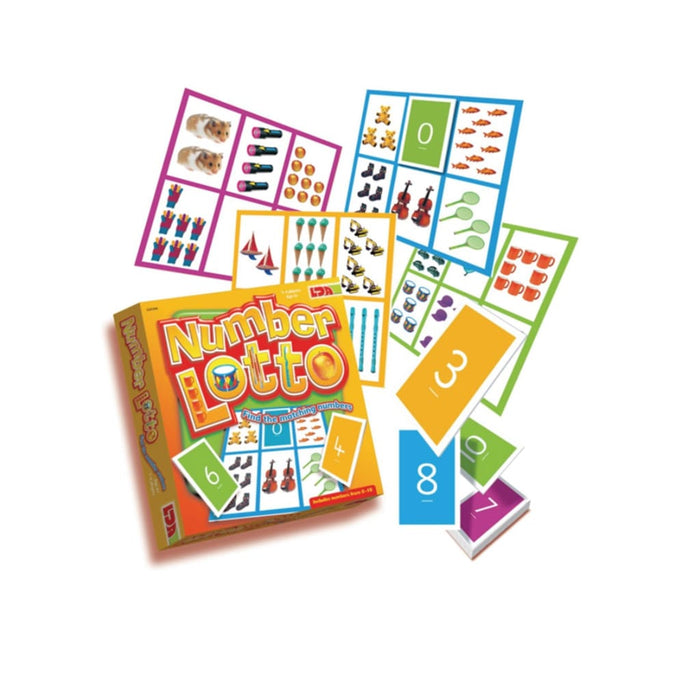 Number Lotto
by LDA
€35,99
Includes VAT (23%) of €6,73
A beautifully simple photographic lotto game to help children practice early number concepts. Each board depicts 0 -10 everyday items for children to match to clear numeral cards. Contains 4 playing boards (205 x 205mm), 24 number cards and teacher's notes with alternative game play.
Order Ref: AFMT00485
Call us on 091760446 to order or for a quotation.
or
Email - info@schoolstore.ie