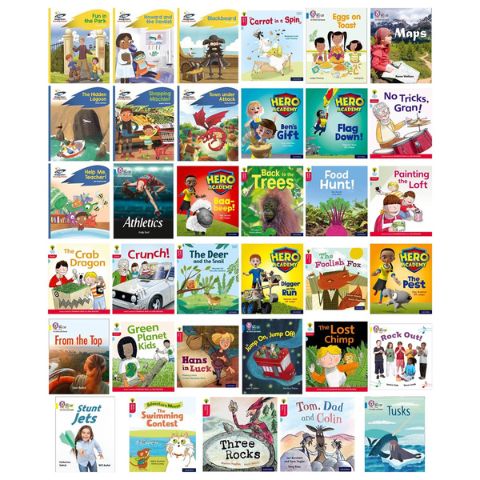 Phonics: Phase 4 Book Pack
by HOPE
€279,00
Includes VAT (23%) of €52,17
With this collection of 35 reading books our aim is to help teachers easily order the best books from across a range of publishers and give children variety in their everyday reading.
All the books included are fully decodable and aligned to Phase 4 of Letters and Sounds (book band levels Yellow and Blue) where the emphasis is to practise the sounds they've been taught, as well as, increase confidence in segmenting (polysyllabic words) and blending (particularly adjacent consonants and CCV /CCVC / CVCC / CCVCC / CCCVCC words). All of the books are fitted with a protective jacket to protect and preserve their life in school.
Order Ref: HC1813999

Call us on 091760446 to order or for a quotation.
or
Email - info@schoolstore.ie