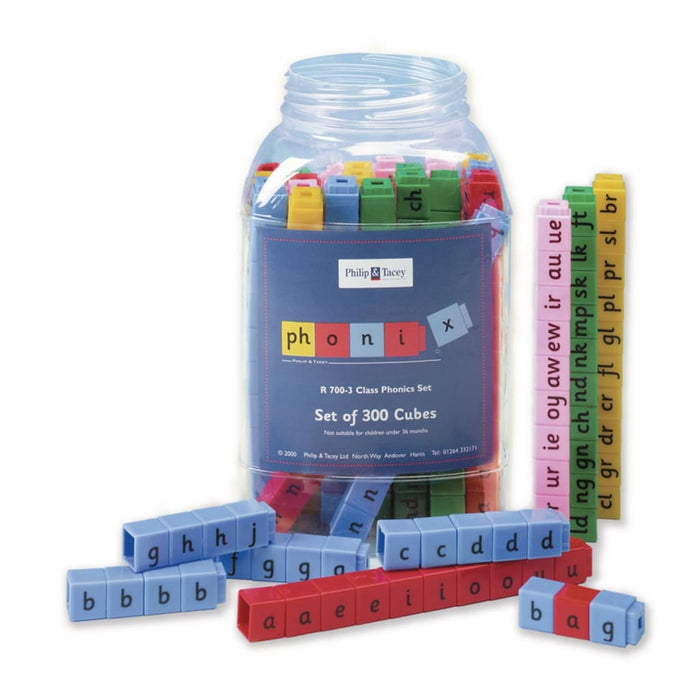 Phonix Groupwork Set
by LDA
€86,99
Includes VAT (23%) of €16,27
Pack of 300
Perfect for small groups or whole class phonics sessions, every teacher should have 1 of these comprehensive sets of colour-coded cubes in the resource cupboard!
Use when synthetic blends have been secured. Contains 60 red vowels, 60 pink vowel phonemes, 60 blue consonants, 60 yellow initial blends and 60 green final blends. Only lower case letters are used and shown on opposite sides of each cube.
Supplied in a clear plastic storage jar. Contains 300 cubes.
Call us on 091760446 to order or for a quotation.
or
Email - info@schoolstore.ie