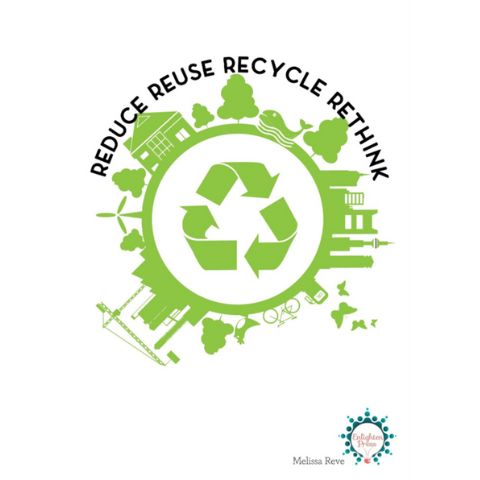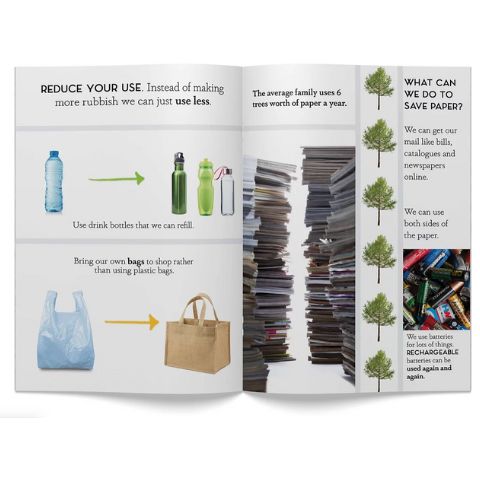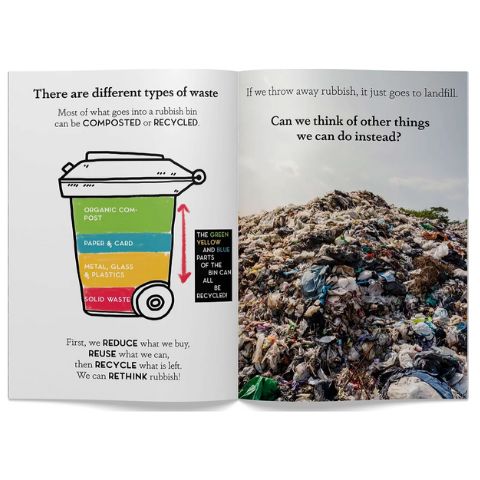 Reduce Reuse Recycle Rethink Big Book
by Enlighten Press
€27,95
Includes VAT (23%) of €5,23
Where do the materials we use every day come from and where do they go when we are finished with them? What would the world look like if we each picked up one piece of rubbish each day?
In this book, we look at easy everyday ways children can make sustainable choices. The options provided are accessible to children for an empowering learning experience. Today's empowered children will become tomorrow's innovators.
We learn how we can think differently about the rubbish we make every day. Let's learn about how to reduce, reuse, recycle, and rethink waste!
Sustainability is a key component of The Australian Curriculum and the Early Years Learning Framework. Children are encouraged to think about recycling and developing sustainable habits from an early age. Reduce Reuse Recycle Rethink is an excellent resource for teachers across all early year levels and provides a comprehensive look at how we can think about rubbish and waste differently.
Photographs allow children to identify truthful information and discern their own environment - what they see and do in their own homes and learning centres. By fostering a love for the Earth, children naturally want to make choices that help the planet.
Read to the class to introduce the topic and generate discussion about rubbish and what we currently do with the resources we have. Do the children have ideas of their own about things we can do individually and collectively to help our planet?
Learning outcomes
Appreciation education
Sustainable living
Sustainable practice
Recycling
Materials
Interconnectedness
Free downloadable teachers' notes with curriculum links provide scaffolding and help teachers to design a learning experience.
Also available in Compact Edition for student and home use. 
Large format A3 sized big book, 297mm x 420mm - 22 pages.
Quality, high thickness paper. Laminated throughout for extra durability.