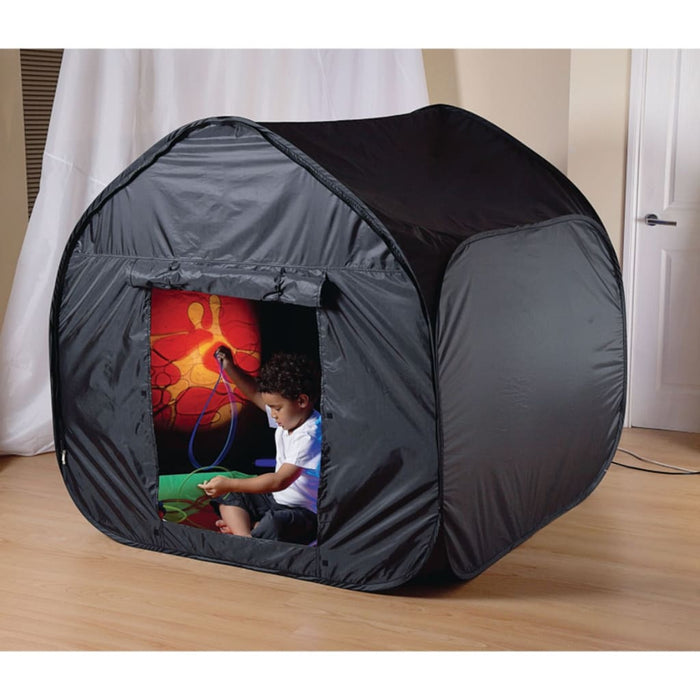 Sensory Blackout Tent
by LDA
€175,00
Includes VAT (23%) of €32,72
This fantastic pop-up Sensory Pod is ideal for environments where a full sensory room is not available. Suitable for multiple users, the large Pods create temporary sensory rooms, with flaps for easy entry, which can tie up to create an open doorway into the area. Ideal for use with projectors and light sources, they provide a safe and enclosed area for sensory exploration. The modular element of the Pods allows you to quickly and easily join multiple pods together, creating a large sensory area - perfect for creating a sensory trail, with different Pods for visual, auditory and tactile exploration.
• Pop up construction
• Can be set up instantly for use, then quickly folded down and stored away
• Carry bag included
• Each pod measures 1.42m³ when erected
• Black
• Also available in White
• Age Suitability: Birth+
Order Ref: EDMT14848
Pay by Invoice option available. 
Call us on 091760446 to order or for a quotation.
or
Email - info@schoolstore.ie