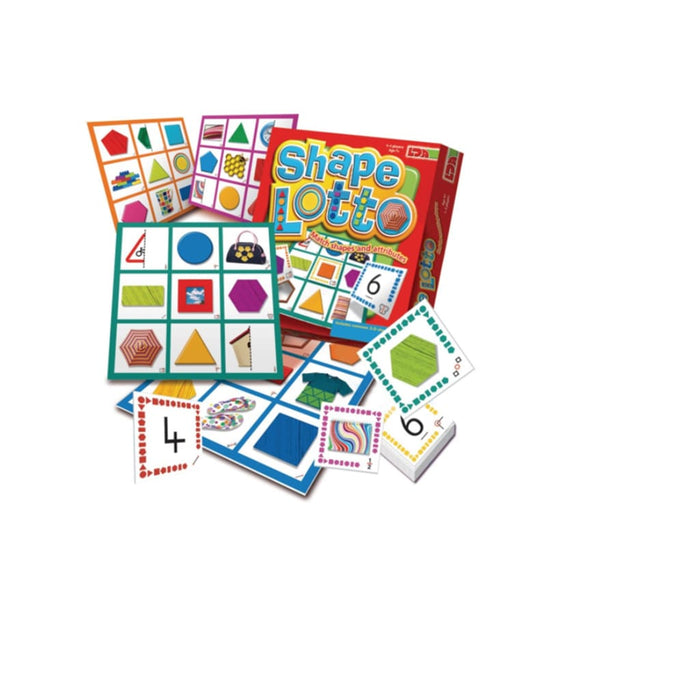 Shape Lotto
by LDA
€32,50
Includes VAT (23%) of €6,08
Each board has 9 playing squares, showing shapes and real-life objects. Match these images to cards with the equivalent property or shape and learn about attributes such as sides, corners and reflective symmetry, as well as how to recognise shapes as real-life objects, in a repeating pattern and as half of their original form. Contains 4 playing boards (205 × 205 mm), 36 cards and teacher's notes. Suitable for KS2 and above.
 Curriculum Link:
Consolidate early geometry
• Ideal for private practice
• Encouragement to apply new learning
• Geometry in context
Order Ref: AFMT10007
Call us on 091760446 to order or for a quotation.
or
Email - info@schoolstore.ie