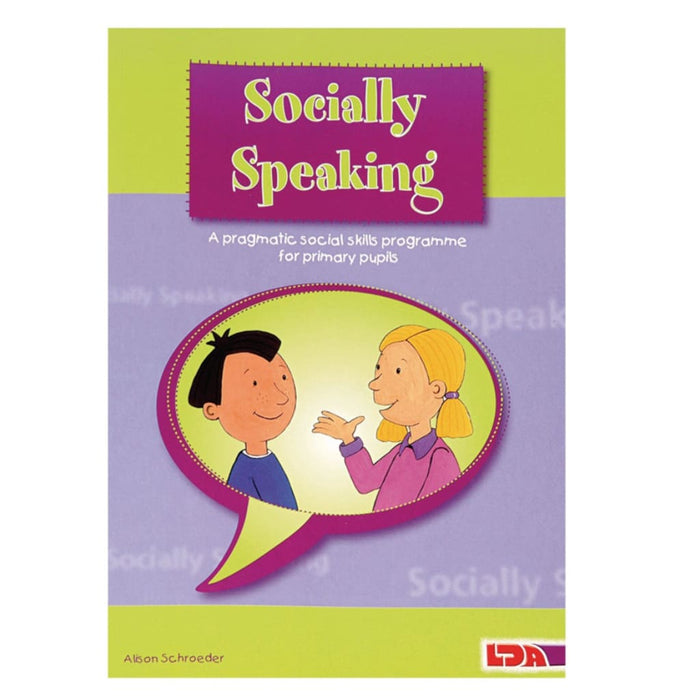 Socially Speaking
by LDA
€37,99
Includes VAT (23%) of €7,10
Socially Speaking will help you to introduce and practise skills your pupils need to develop and maintain relationships and to lead independent lives outside the school context. It is a unique social skills programme that lasts a whole school year and is divided into three units: let's communicate, let's be friends, and let's practise. As pupils progress through the carefully structured programme, their self-esteem will increase and their listening skills and expressive language abilities will improve, and in turn everyone will benefit from enhanced social interaction.
Contains 150 A4 pages, including photocopiable illustrated worksheets and assessment and evaluation forms.
Age suitability: 7–11 years and older children with SEN.
Order Ref: ADMT00416
Call us on 091760446 to order or for a quotation.
or
Email - info@schoolstore.ie