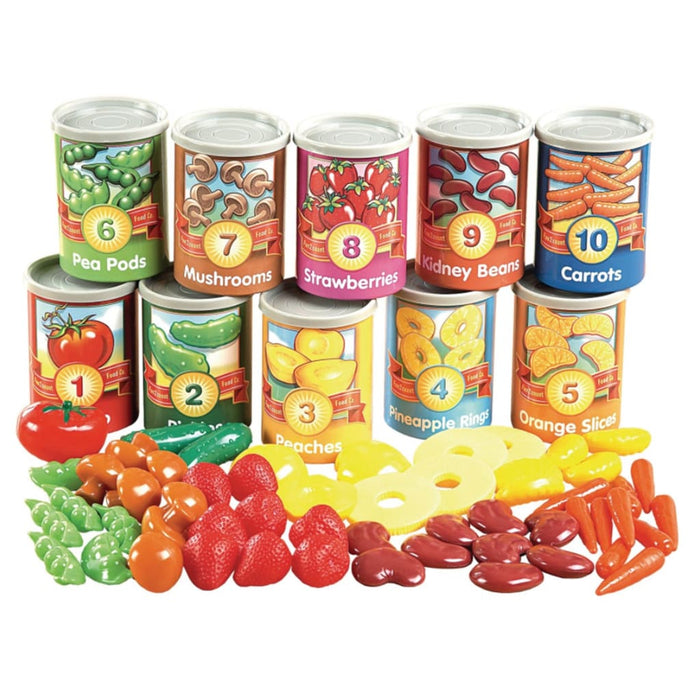 Sorting & Counting Cans
by LDA
€85,99
Includes VAT (23%) of €16,08
Introduce counting, number sense and sorting as children sort the realistically detailed fruit and vegetables into the corresponding cans. Includes 55 plastic foods - 1 tomato, 2 pickles, 3 peach halves, 4 pineapple rings, 5 orange slices, 6 pea pods, 7 mushrooms, 8 strawberries, 9 kidney beans, 10 carrots, 10 durable cardboard cans and an activity guide. The cans are labelled with numerals, words and pictures for guidance and reinforcement. Each can measures 80 × 100mm and they stack for easy storage.
Order Ref: AFMT13257
Call us on 091760446 to order or for a quotation.
or
Email - info@schoolstore.ie