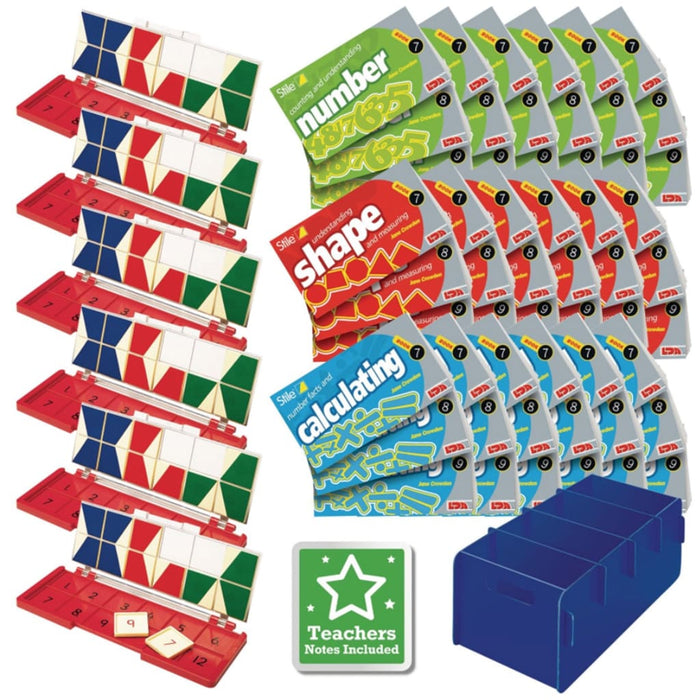 Stile Year 5/P6 Pack - Age 9-10 - Multipack
by LDA
€640,00
Includes VAT (23%) of €119,67
There are 4 Stile Maths year packs covering Y3-6/P4-7 for children aged 7-11. Each pack offers essential practice activities for the main elements relevant to the Primary Framework. Books in the series cover 'Counting and Understanding Number,' 'Understanding Shape and Measuring,' and 'Number Facts and Calculating.' Each of the 3 titles has 12 books in the series. These multipacks contain 6 copies of each year's appropriate books (Y3 - books 1-3, Y4 - books 4-6, Y5 - books 7-9, and Y6 - books 10-12): a total of 54 × 24pp books per pack. The packs also include 6 Stile trays, storage box and teacher's notes.
Order Ref: AFMT11100
Call us on 091760446 to order or for a quotation.
or
Email - info@schoolstore.ie