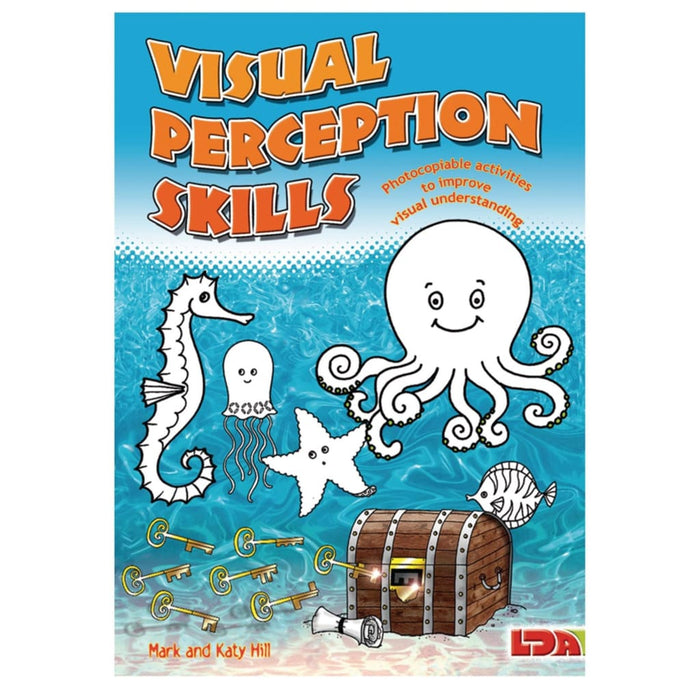 Visual Perception Skills
by LDA
€29,00
Includes VAT (23%) of €5,42
Which keys fit the treasure chest? Which dragon is the longest? How many animals are hidden in the farmyard? Children will love improving their visual perception skills with this innovative book.
Visual skills are an essential component of learning and children struggling in this area will often have difficulties perceiving size, shape and outlines correctly, and experience problems with handwriting and spatial organisation. Visual Perception Skills addresses these areas, and is packed with over 40 photocopiable activities to develop many aspects of visual perception including: visual matching, visual discrimination, visual memory, visual size grading and figure ground perception. The imaginative tasks include: spot the difference pictures; selecting the 'odd one out'; sorting similar items into groups; size ordering; recalling images in the correct position or sequence; and identifying objects from their overlapping or incomplete outlines.
The book is carefully organised to enable a teacher to pinpoint a particular area of need. This book is suitable for children aged 4+, or older children with difficulties in this area. Contains 48 A4 pages.
Order Ref: ACMT10168